How to Finance Your New Car with Maserati of Newport Beach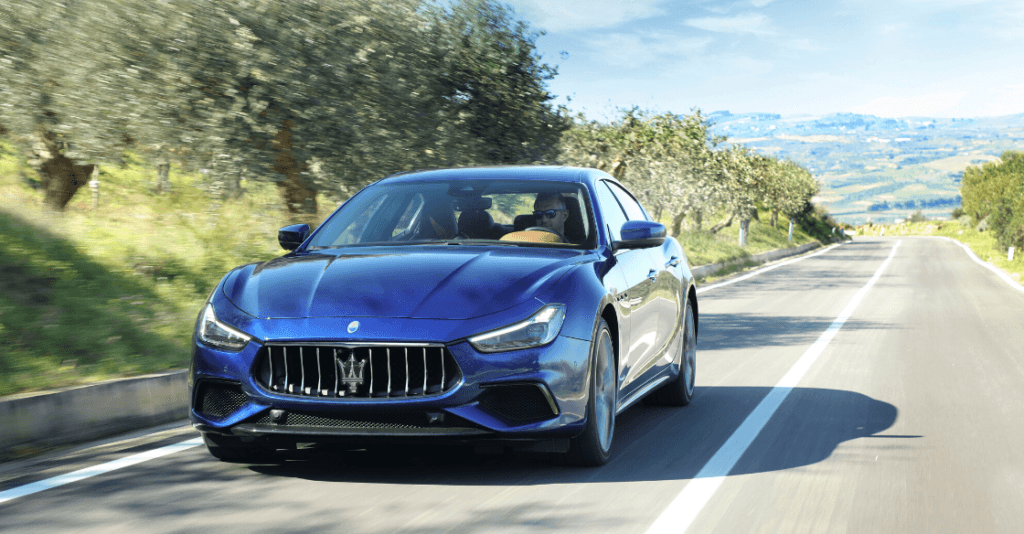 At Maserati of Newport Beach, we offer a multitude of services for a seamless customer journey. We know there is an abundance of options when it comes to your car, but fortunately, we're here to guide you through the process regardless of your final decision. Find out why choosing an authorized dealership is key when financing, selling, or trading in your luxury car. 
Leasing and Financing 
Take hold of the Trident. Maserati of Newport Beach is committed to helping customers find the best deal possible when deciding to finance a Maserati. Whether you want to buy or lease, options are available to get you on the road in your new dream car. You can even apply online today. Our years of fostering close relations with money lenders for exotic vehicles allow our customers to explore their options and gives us the ability to provide peace of mind that they are getting the right deal for their budget.
We will help you find competitive rates straight from the manufacturer and compare them to prices offered by local banks. We offer customers quick approvals and extended warranty programs that prevent financial disasters in case of an emergency.
Maserati Deals
There is no better time than right now to take the reins and master the road in a brand new Maserati. The Summer's End sale is perfect for those looking to capitalize on financing options catered to their means and needs. The 2019 Maserati Ghibli RWD is available at the low price of $598 a month. Also, get a brand new 2019 Maserati Ghibli GranLusso for as little as $788 a month while the 2019 Maserati Quattroporte S can be yours for $1,198 a month. Besides, we offer 0% financing on all 2019 models with 90 days of deferred payments to Maserati of Newport Beach customers. Get pre-approved and move swiftly.
Pre-Owned Maseratis
A wise man once said,"Watch the pennies, and the dollars will watch themself." If you are looking for a pre-owned vehicle, please browse our selection of luxury cars. Each car is complete with a Carfax report to answer any questions you might have about the previous owners. 
With us, you can find a 2015 Maserati GranTurismo Sport for as low as $49,710, a 2017 Maserati Levante S for $58,888, and a 2016 Maserati GranTurismo MC Centennial for $63,888. At the higher end of the selection, a 2018 Maserati GranTurismo Sport is available for $129,888.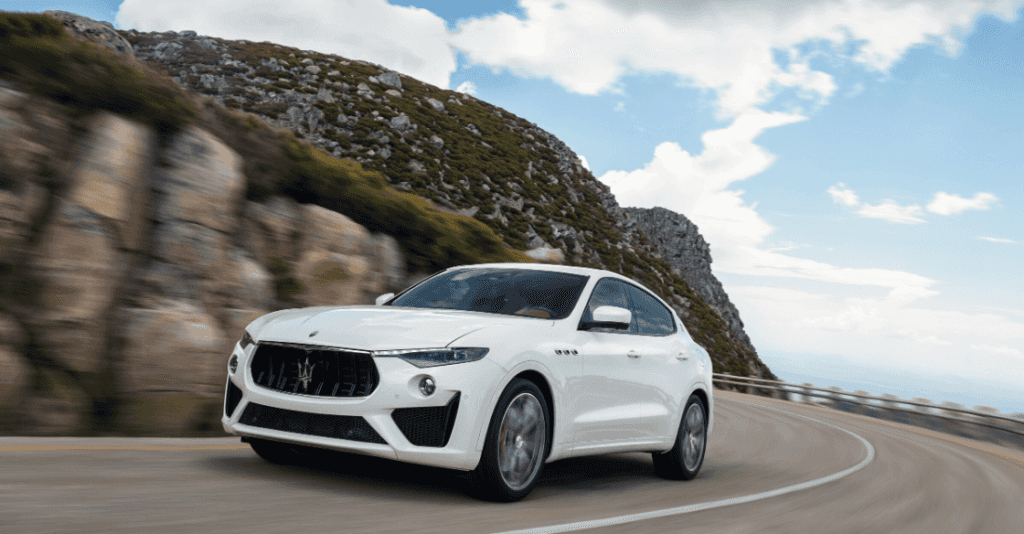 Trade-In Appraisal
Maserati of Newport Beach will buy or consign all make and model exotic, sports, and luxury cars. Contact us or call Christian today at (949) 734-7342 to get an appraisal on the vehicle you currently own. Once your vehicle's value is determined, we can put that amount towards your new purchase and get you back on the road in style. If you currently have a lease with Maserati, we will cover your last six payments of up $1,250 a month. 
Here are some tips for trading in your Maserati:
Have a plan.
Take your Maserati in for a final inspection. Be sure to have them look for any dents, scratches, dings, interior scrapes, rim rash, cracks, pitting, stars or other glass damage, excessive tire wear and tear, and tears or stains to the upholstery.
Complete any necessary repairs.
Return the car to the dealership.
Why Choose an Authorized Maserati Dealership?
As an authorized Maserati dealership, our reputation matters. That means we want every customer to drive off of the lot happy and proud. If something is amiss, you can come right back, and we will resolve the issue together. Additionally, Maserati of Newport Beach direct access to the manufacturer to ensure that our customers get the best deal. 
With us, honesty, trust, and reliability are guaranteed. The financing benefits combined with certified warranties will allow you to rest easy and not worry about what will happen if something goes wrong. However, if you choose to purchase from a private seller, these consistencies may falter. If you decide to go that route, make sure it is someone you can trust, do your research, and ask them tough questions. 
Whether you're selling, purchasing, or trading-in your Maserati, we're with you every step of the way. Don't hesitate to compare dealerships, private sellers, and other options for your Maserati needs. We guarantee we're here for the long haul. Contact Maserati of Newport Beach today!