Different Packages You Can Get on Your Next Maserati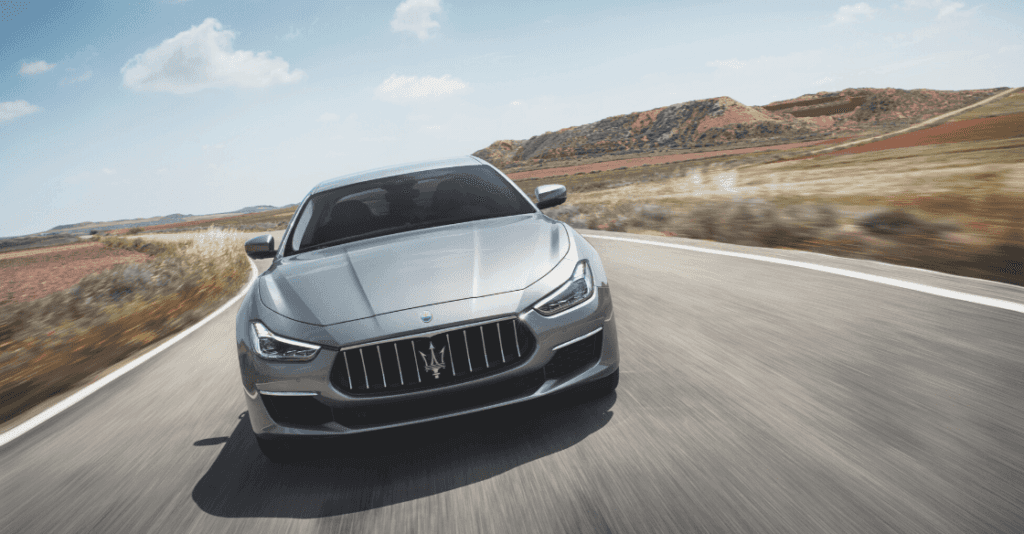 Whether you want to buy or lease, Maserati of Newport Beach has can't-miss deals on the Maserati Ghibli luxury sedan starting as low as $598 a month. You will discover what you have been missing.
Come into the store or browse our selection online to see the deals you shouldn't pass up. All it takes is one trip for you to walk out in a brand new Maserati.
2019 Maserati Ghibli: Models and Trim Packages
The Ghibli has four doors and a luxurious interior but behaves like a sports car. The Ghibli gives you your choice of powerful V6 engines built exclusively and assembled at the Ferrari factory in Maranello, Italy. The Ghibli is calling your name!
The base model packs 345 hp, with the ability to go 0-60 in 5.5. Seconds. The Ghibli S and S Q4 models boast 424 hp, a 4.9 0-60 time and a top speed of 178 mph. You can choose between RWD or the Q4's AWD. All models are available in the elegant GranLusso trim or the more sport-friendly GranSport package (see more info below).
The ancestor of the Maserati Ghibli S Q4 GranLusso was introduced to the world in 1966. Today's models uphold the traditions it created. Race track performance standards blend with the modern comforts of a luxury sedan to empower the driver with razor-sharp handling and the horsepower to match.
You can lease this Maserati for as low as $848 a month. The offer expires on June 30th. Don't hesitate!
Different Packages You Can Get on Your Next Maserati
2019 Maserati Ghibli S GranSport
The S Gransport model of the Maserati Ghibli allows for more horsepower, giving the driver the ability to harness the energy of 424 horsepower. Accelerate from 0-60 in 4.9 seconds and max out at speeds close to 178 MPH.
The Ghibli S Gransport features a sunroof, Maserati Touch Control Plus with Navigation, Apple CarPlay, and Android Audio. Maserati uses Bowers & Wilkins audio systems for studio-quality sound. An auto-dimming rearview mirror with automatic high-beam assist keeps you safe on the highway. Power comfort seats with cooling capacity turn a road trip into an exercise in relaxation. Take control of the Pacific Coast Highway and get yours now!
You can lease this Maserati for $888 a month. The offer expires on June 30th.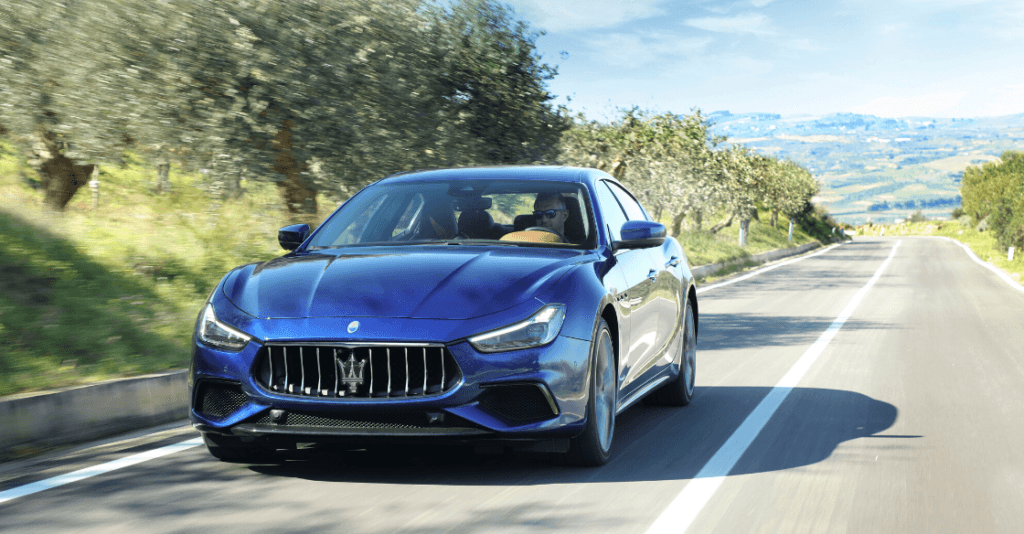 The Maserati Ghibli RWD 2019 is also available. This deal is by far the best bang for your buck. You can lease this model for as low as $598 a month. The offer expires on June 30th.
The Maserati Levante
There are plenty of other options available if the deals on the Ghibli's fail to strike your fancy. The Maserati Levante is a luxury midsized SUV that will stand toe-to-toe or tire-to-tire with any competitor on the market. The Levante base and S models are available in GranLusso and GranSport trim packages. The base model, upgraded S, high-performance GTS, and Trofeo are all distinctly different.
The Levante holds a powerful V6 or V8 Ferrari engine, allowing the driver to take 590 horsepower and accelerate from 0-60 in 3.7 seconds. Maserati Q4 intelligent all-wheel-drive allows you to navigate all terrain with ease. A 5-way active air suspension system enables maximum off-roading capacity. A Maserati Skyhook performance suspension with electronic damping control brings sports handling to the SUV. You can choose from leather interiors or class-exclusive Ermenegildo Zegna silk upholstery.
Contact the dealership to learn more about each model, as well as available standard features, trim packages, and upgrades.
Maserati GranTurismo Convertible
If your heart yearns for the wind blowing through your hair, the Maserati GranTurismo Convertible is the car of your dreams. It is the only drop-top car in its class with the capacity to seat 4 adults comfortably and provide an exhilarating ride. The soft-top folds down in 24 seconds with the push of a button. Please note that you must be stopped or traveling under 20 MPH to initiate a soft-top drop.
The GranTurismo Convertible brings a Ferrari-made V8 engine with 433 horsepower to the party and is joined by a 6-speed ZF automatic transmission for a powerful yet smooth driving experience.
The time is now to get off the fence about purchasing your next luxury vehicle. Maserati of Newport Beach's leasing options allow you to get a great deal and look amazing on the road. There is no better place to kick off your dream of taking the Pacific Coast Highway up to Vancouver, back down into San Francisco, and through Los Angeles before arriving home. Bring friends and make memories in your brand new Maserati.