Should Your Next Maserati be an SUV, Sedan, or Convertible?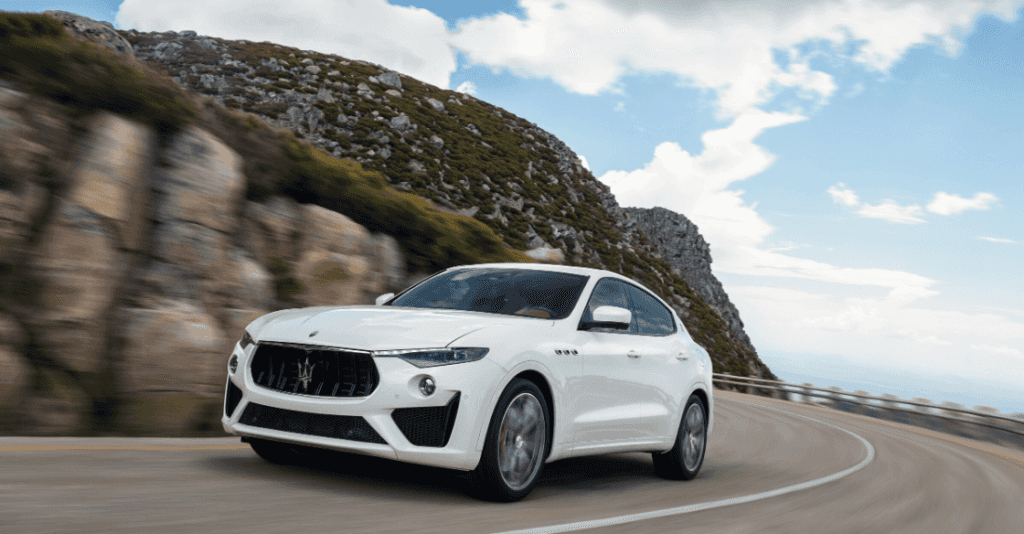 From the Levante to the GranTurismo Convertible, Maserati has several unbelievable options to choose from when selecting your next vehicle. The first place many buyers choose to start is deciding between an SUV, Sedan, and Convertible. In this blog, we'll review all the benefits to each to help you choose the right model Maserati for you!
Choosing a Luxury SUV
SUVs are a surefire win for those who need a little extra space. Here are three reasons why driving a luxury SUV might be for you.
1. Practicality
The roomy interior spaces make Maserati SUVs great for drivers who often have their family or other passengers in tow. A family of five has plenty of space to sit comfortably and tote their luggage in the trunk. For larger adults or teenagers, an SUV may offer the extra roominess that a sedan lacks, making this style of car great for long car rides. The cargo space on an SUV is not only great for luggage but also for any sports equipment or even large grocery runs.
2. Safety
SUVs may have an advantage in terms of safety because of their sturdy frames. In the unfortunate event of a collision, their larger and heavier size will help them absorb more of an impact with less damage than lighter cars. Because they are higher up, they have the added bonus of extended visibility.
3. Fuel Efficiency
In recent years, SUVs have become more and more popular. As a result, manufacturers are making them more and more fuel-efficient, so much so, that their fuel efficiency can compete with many sedans.
Choosing a Sedan
Even though SUVs are seeing a surge in popularity, the most common and most popular car on the market is still the sedan. Here are three great reasons to look into purchasing a sedan.
1. Maneuverability
Because sedans are fairly small and weigh less than other vehicles, they are often able to accelerate more quickly and handle a little better than their larger counterparts. When driving along a winding coastline, the handling of a luxury sedan can be quite exhilarating due to the way it's able to hug the curves more than a larger vehicle.
2. City Driving
If you frequently find yourself driving through cities or on narrow streets, a sedan is a great option because of its size. It is easier to find parking in a smaller car and there's less car to worry about if you have to drive through crowded streets.
3. Affordability
Sedans are generally less expensive than SUVs. They are also less expensive to build and thus slightly less expensive to insure. If sticking to a strict budget is a concern to you, a sedan might be the right choice.
maserati ghibli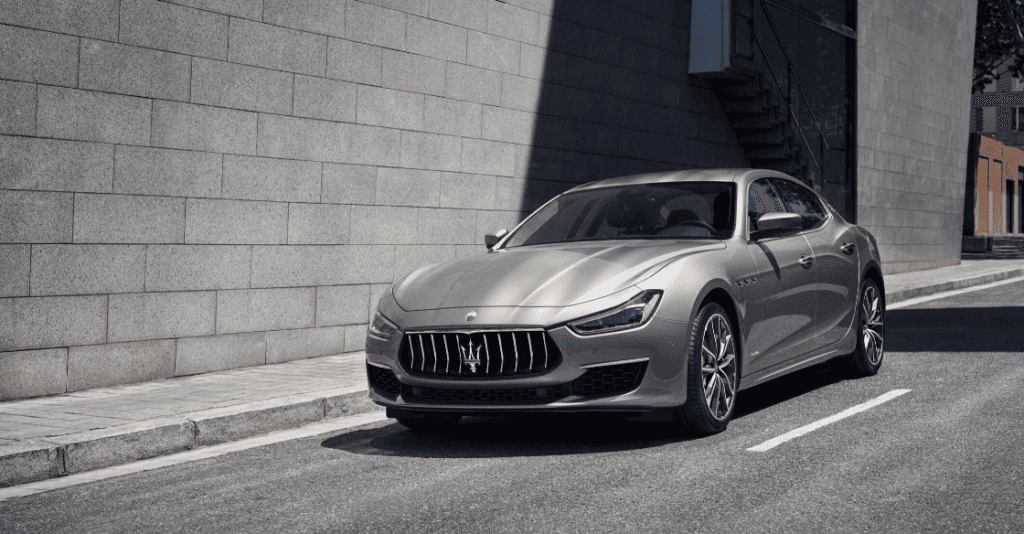 Convertibles
Luxury convertibles are beautiful, fun, and tempting. Their nature makes them great for sunny days driving along the beautiful California coastlines. Here's why we love Maserati convertibles.
1. No Blind Spots
When the convertible top is down, there are no blind spots which creates 100% visibility. You'll have more sunsets, more crashing waves, more cactus-strewn deserts, and more of the open road in your sightline.
2. Fun to Drive
While sedans can be fun to drive, convertibles are even more so. Even if you're slowly driving in a convertible, that wind in your hair feeling is tough to beat.
3. Options
When you drive a hardtop convertible, it can feel like you have two cars, a sedan, and a convertible. You have the option to leave the top of the car open or keep it closed when the weather or your mood is less suited to a windy drive.
Regardless of the style of vehicle you purchase, Maserati's New Car Warranty is tough to beat. Each new Maserati comes with 4 years or 50,000 miles of Bumper to Bumper coverage, 4 years or 50,000 miles of Powertrain coverage, and 4 years or 50,000 miles of Corrosion Perforation. They also come with complimentary to 24-hour roadside assistance whether you've locked yourself out of your car or if you need a new tire. If your car needs to be towed to the nearest dealership, Maserati will also help you with a replacement vehicle or rental reimbursement.
Whether you are most interested in a sedan, SUV, or convertible, Maserati's lineup is sure to please. From the GT Convertible to the Levante, each Maserati is crafted and designed for luxury, performance, and safety. Contact us at Maserati of Newport Beach to choose your dream vehicle.