Constructed with the utmost attention to detail
Service Your Vehicle
As a leading Maserati dealership in Orange County, we make it a priority to offer our Irvine neighbors a Maserati service center staffed by passionate experts with access to the latest in diagnostic and repair technologies. We also provide regularly updated service offers to help you save. Schedule a service appointment at your neighborhood Maserati dealer in Newport Beach today!
As for our parts department, we offer an extensive selection of genuine OEM Maserati parts. These parts don't depreciate the resale value of your vehicle or risk voiding your warranty, and they're highly durable. Explore our parts specials to see how much you can save!
Schedule Service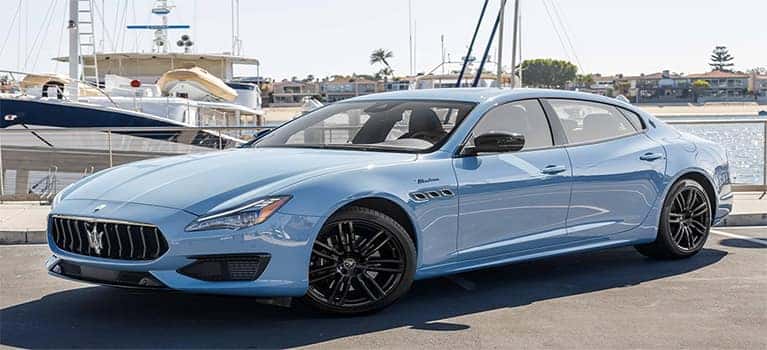 What Our Customers Are Saying
We recently purchased a Rolls Royce Wraith Black Badge from Ferrari/Maserati of New Port Beach. Christian Beyer was very helpful and made the process of purchasing the vehicle very smooth. Highly recommended. Thank you!
Jes Gruber was my service representative. He was outstanding in his communication, knowledge, and expediated my service needs. I feel very secure having someone like Jes to help me with anything that might become necessary with my Gran Turismo.
My service representative was Jes Gruber. Jes was exceptional when it came to communication. He returned my calls and text messages in a timely manner and kept me informed every step of the way during my vehicles service. Thank you.
I have the pleasure to share a very positive and impeccable service experience with JJ GRUBER, Service Advisor at Ferrari & Maserati of Newport Beach Service Center in Costa Mesa when I took my Ghibli for the Annual Maintenance service. JJ has been in full control of his responses of substance to my questions and he kept me updated during the annual service processs and other issues that needed to be addressed. JJ Gruber responded to my text messages promptly, now days is difficult to find efficiency at his level of performance. JJ always gathered all facts then provided a ...
The staffs are really nice, professional. ,and it's really easy conversation, response quickly.. I always have good experience with these guys
My second service on my Ghibli went smoothly from making the appointment to picking up the car after the service was completed. I appreciated the text with a detailed listing of items inspected and their status. The new rental car agency was there and ready with the car. I didn't have to wait for a car as I have in the past. Overall a very good experience and the car looked great after the wash. Thank you to Andrew Corona.
Matt St Clair was awesome to deal with! I couldn't find the vehicle I wanted anywhere and ended up reaching out to Matt from California (and I'm from Pennsylvania). He was quick in all responses, sent me pictures and videos of Levante that I purchased. If you're thinking about getting a luxury vehicle, call Matt!
Matt was very helpful and made the process of purchasing very smooth. Highly recommended. Thank you
All personnel are really nice and helpful, specially Matt who helped me land the vehicle i wanted and was clear during the whole process
Welcome to
Maserati of Newport Beach
Formerly known as Maserati of Orange County, Maserati of Newport Beach is one of America's oldest Maserati dealerships. Established in 2002, we are the premier Maserati dealer for Newport Beach, a leading Maserati dealership in Orange County, and draw customers from Los Angeles and San Diego, because of our award-winning customer service and competitive prices. Over the past two decades, we have been honored by our faithful clientele and have dedicated ourselves to quality customer service. Our committed, friendly, and expertly-trained staff has many years of experience satisfying our customers' automotive needs. Place a custom order or inquire about financing to start your Maserati journey today.
Have Questions About the Services We Provide?
If you have questions about Maserati service, call 714-265-7382; for parts-related questions, call 949-676-6292; and for questions related to our inventory, call your Maserati car dealer in Newport at 949-220-2483. You can also contact us online! We look forward to showing our Laguna Beach neighbors the exceptional customer service they deserve!